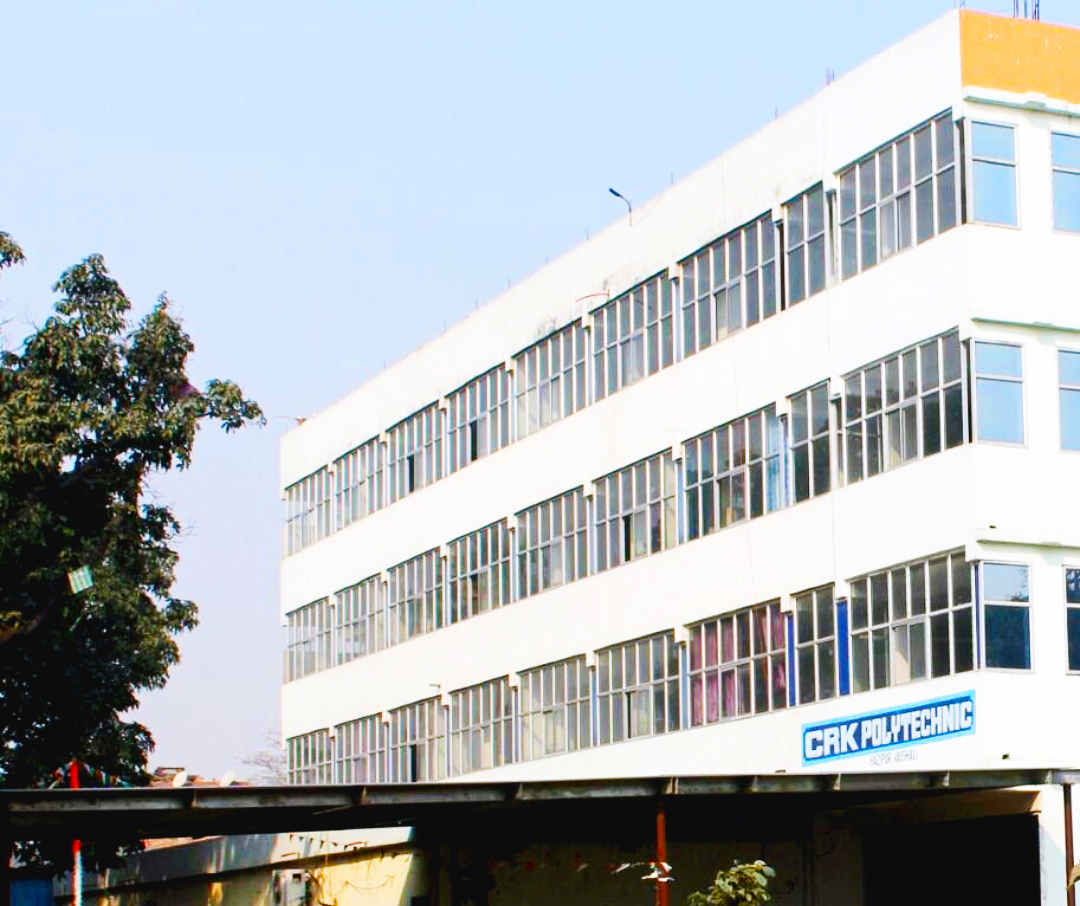 CRK Polytechnic College, Hajipur (Vaishali), Bihar
Leelawati Devi Educational Trust believes strongly in Corporate Social Responsibility. This aspect is manifest through several of its outreach activities which are carried out through CRK College. Providing educational support to the lesser privileged Students is an important agenda.
Recognised by AICTE, New Delhi.
Affiliated to SBTE, Patna, Govt. of Bihar
CRK Polytechnic is poised to offer great opportunities to students. As new technologies drive the economy and shape society, our mission and our core academic strengths position us to capitalize on this technological revolution. CRK Polytechnic academic mission serves as our catalyst for change. Our comprehensive strategic plan for the Institute sets forth our goals for the coming years. The enhancement of the experience of our students, faculty and staff is among our highest priorities. We have our distinctive programs in the electronic arts, while providing facilities that will represent a major step toward enriching the resources for the cultural, intellectual and personal development of our students. I invite you to join us and learn more about CRK Polytechnic, our existing strengths as well as our ambitious plans for the future as an active contributor in nation building. A three years Diploma Programme in Engineering approved by AICTE Government of India department of HRD and recognized by State Board of Technical Education, Science and Technology department Patna, Bihar.